Albums & Products...
Let us do the work and create a perfect heirloom album to pass on to future generations. Our custom designed albums are crafted by hand and of the absolute highest quality. When you order an album, Karen individually designs each album spread. When the draft is complete, you will receive an online preview which you can comment on, request changes and approve for print. We offer premium leather, linen and custom photographic print covers.
Click here for album cover options.

Pictured below is a custom newborn album with a pearlescent leather amethyst cover and a cameo image.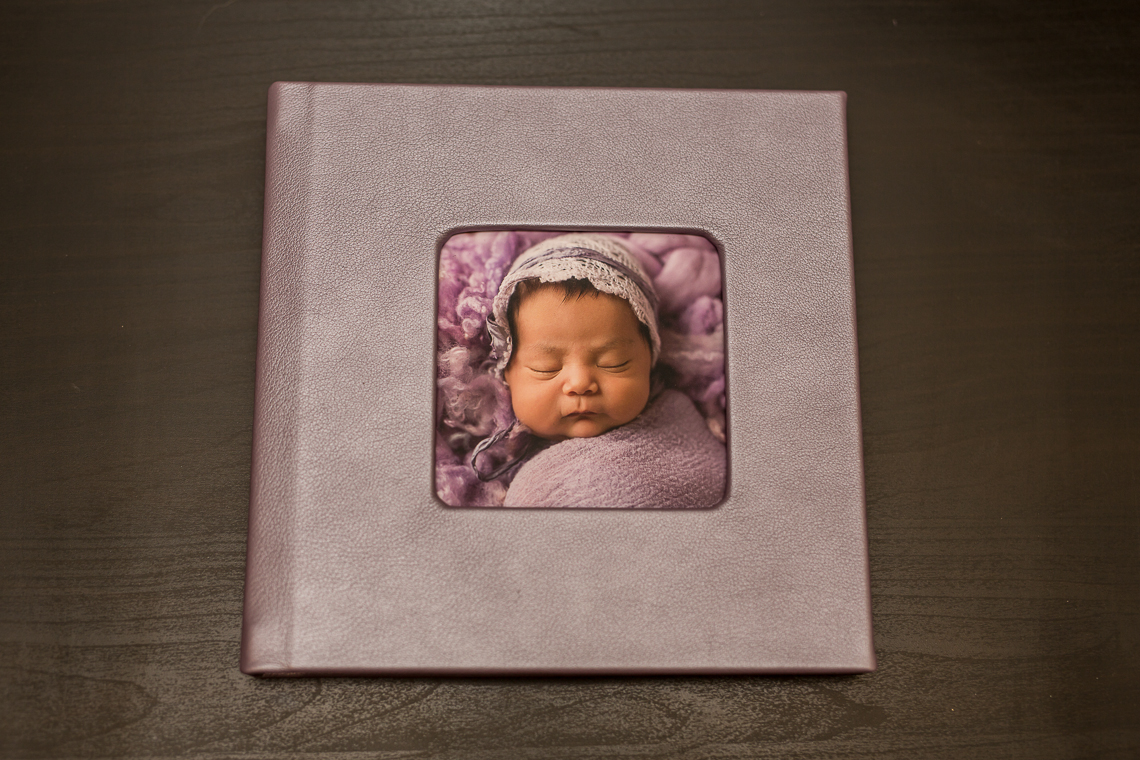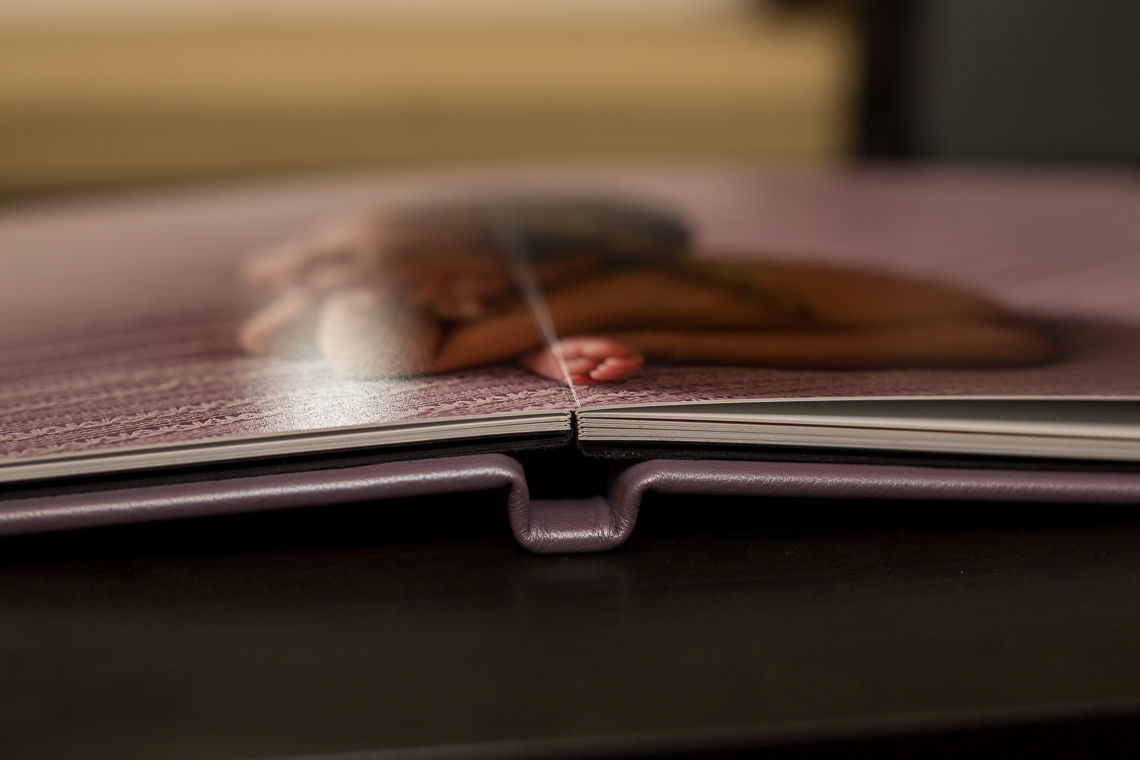 Pictured below are custom designed mini accordion albums.